~"The evil seed of what you've done germinates within you!"~ Loafer the Living Bread
Loafer the Living Bread is a 'straw troll' fundie who is an expert at scaring the shit out of little boys and girls since he was freshly baked in an oven at the Donut Man's kitchen.
Despite a horrible rap as a bible-thumping fundie, Taels is extremely fond of Loafer and, after an agreement with the Donut Man, Taels keeps Loafer as his favorite pet.
JESUS DIED FOR YOUR DONUTS!
Edit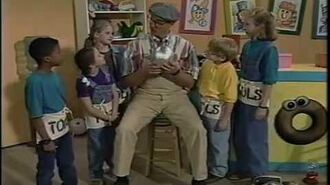 Is the donut Jesus and Sin is the hole? Or is Jesus the hole and Sin is the donut? I don't know and I don't care.
Ad blocker interference detected!
Wikia is a free-to-use site that makes money from advertising. We have a modified experience for viewers using ad blockers

Wikia is not accessible if you've made further modifications. Remove the custom ad blocker rule(s) and the page will load as expected.