Rouge the Butt is a shitty Sanic "fan character" made by the idiots using this wiki. They make Furries get fucking wild boners because of her fucking bat ass, what the fuck. Oh, did I say BONERS, heh, It's not only the males my friend. All the other 32 fuckin' genders that people made are included, what a waste of society. Also, many fanfictions were made of her by, you guessed it, furries. They are eh, too explict to show, so here's a sample from a story. "rouge go fart fart fart fart on the clowns and shoot thum plus tbag there fat corpse" Fuck you, furfags.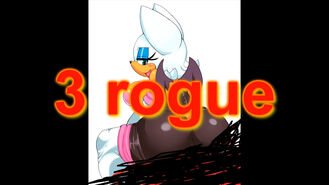 Ad blocker interference detected!
Wikia is a free-to-use site that makes money from advertising. We have a modified experience for viewers using ad blockers

Wikia is not accessible if you've made further modifications. Remove the custom ad blocker rule(s) and the page will load as expected.